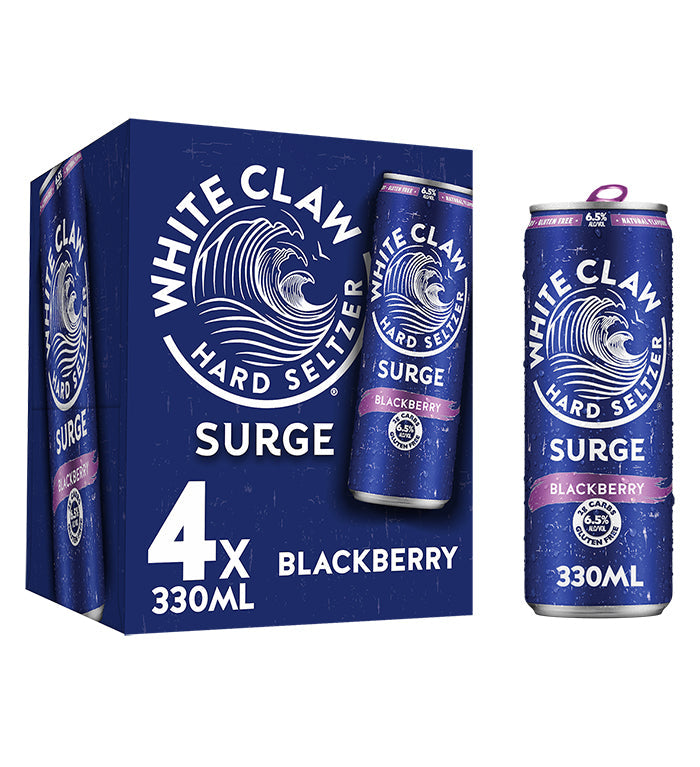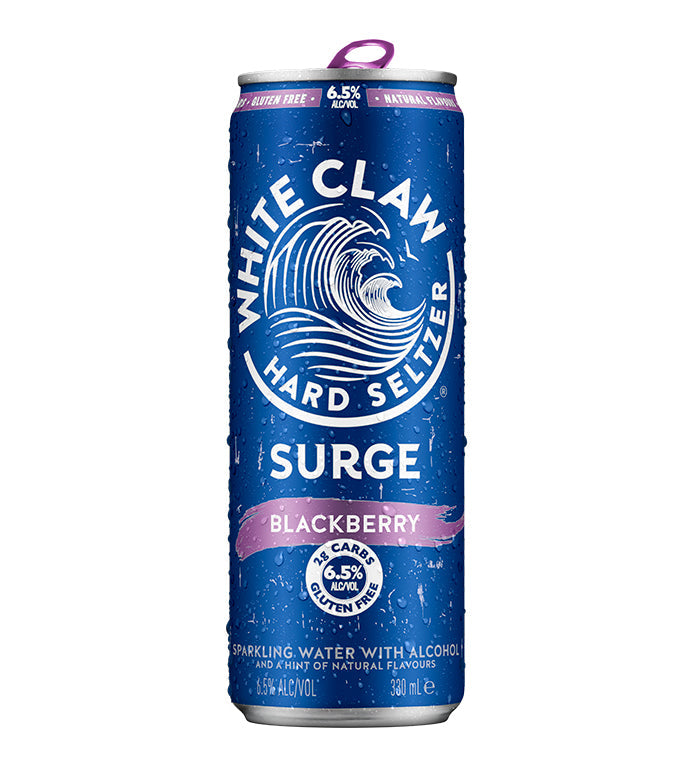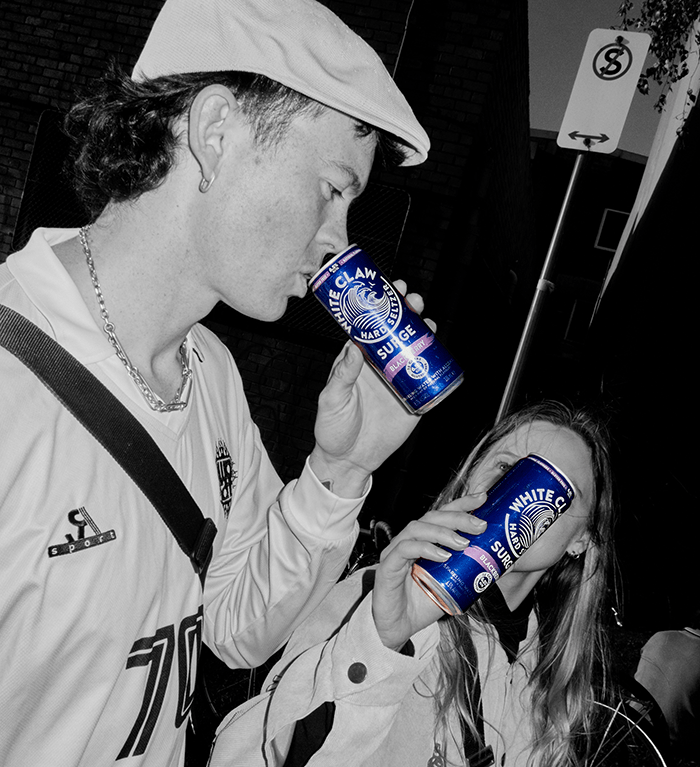 4 x 330ml
FREE shipping on all orders above £30
Description
SPECIAL LIMITED EDITION DROP.
Alcoholic sparkling water just got a new surge of refreshment with smooth blackberry flavour, perfectly riding between sweet and sour. Made without compromise, at 6.5% ABV without losing that fresh, clean finish. Best served cold, straight from the fridge. The perfect choice for a house party.
Read more
View full details
FREE shipping on all orders above £30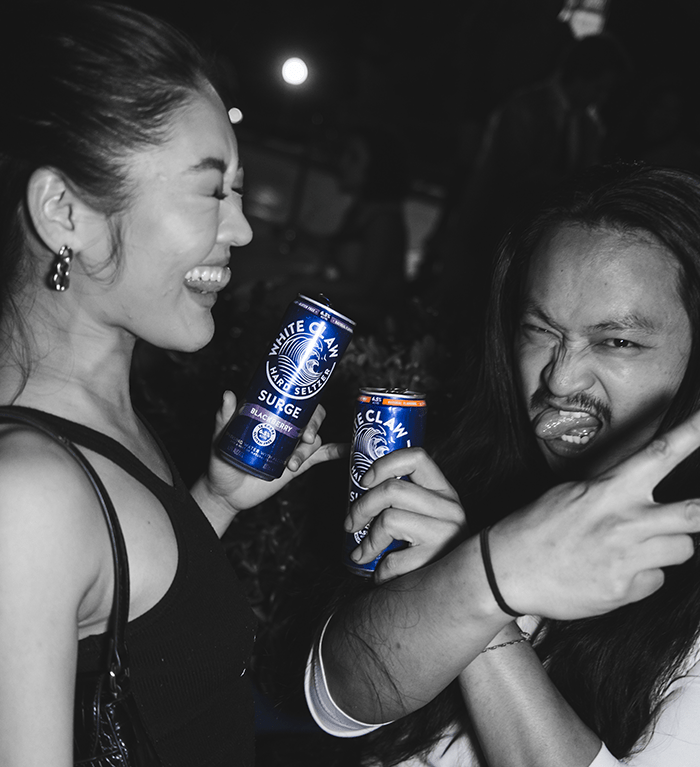 ALCOHOLIC SPARKLING WATER with no artificial sweeteners.
Made for you to enjoy without compromise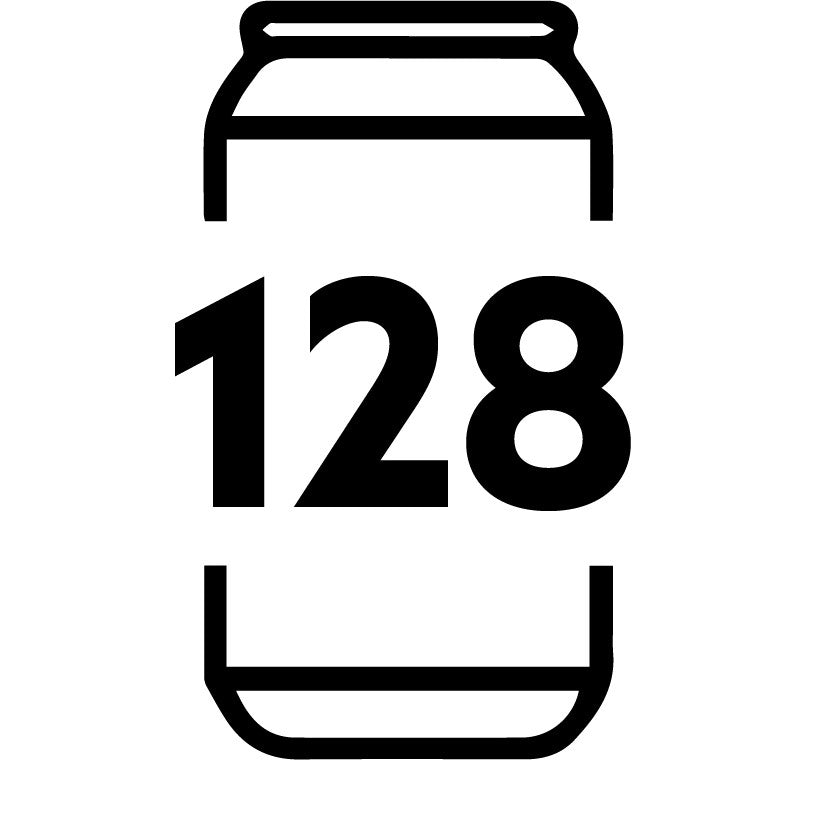 CALORIES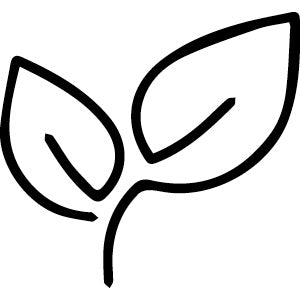 VEGAN

GLUTEN-FREE
Product Details

WHITE CLAW® SURGE is made from a blend of alcoholic sparkling water and hints of natural flavours.
Nutrition & ingredients

Ingredients

Sparkling Water, Fermented Alcohol, sucrose, Natural flavours, Citric acid (330), Hop Extract
Allergens information

Our products don't contain common allergens like milk, eggs, fish, crustacean shellfish, tree nuts, peanuts, wheat and soybeans. 
About WHITE CLAW® SURGE

WHITE CLAW® SURGE only uses natural flavours to deliver a surge of epic refreshment like no other. A 128 cal, 6.5% ABV drink that's perfect when served cold, straight from the fridge.
FAQ
Is WHITE CLAW® SURGE gluten free?

Yes! WHITE CLAW® SURGE is made with gluten-free ingredients.
IS WHITE CLAW® SURGE VEGAN?

Yes! WHITE CLAW® SURGE‌ is vegan.
WHERE CAN I BUY WHITE CLAW® SURGE IN THE UK?

WHITE CLAW® SURGE BLACKBERY is available in UK for a limited period of time.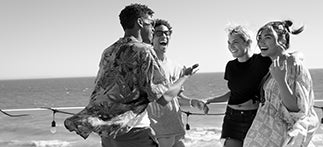 Customer Service
If you need our support, let us know.
Contact Us
Share the pure refreshment of WHITE CLAW® SURGE BLACKBERRY